Wrongful Death Lawyer in Wadesboro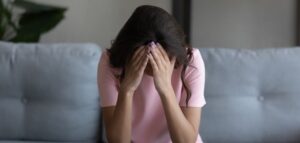 Have you lost someone close to you? Was someone else to blame? If so, a wrongful death claim might be the best way to seek justice, accountability, and fair compensation for your loss. While the prospect of taking legal action might be overwhelming, an experienced wrongful death attorney in Wadesboro can pursue your claim on your behalf, giving you the time and space you need to mourn your loved one. 
At Poisson, Poisson & Bower, PLLC, we understand what you're going through because we've been helping families in similar situations for three generations. Let us put our experience, our skill, and our dedication to excellence to work on your case. We offer free consultations, so talking to a Wadesboro wrongful death lawyer comes without cost or obligation.
Contact us whenever your family is ready to discuss your legal options.
Important Factors in a Wrongful Death Case in Wadesboro
North Carolina General Statutes (N.C.G.S.) § 28A-18-2 states that the personal representative of a decedent's estate can file suit if the decedent's death was caused by another party's "wrongful act, neglect or default." In other words, grounds for a wrongful death claim exist if the person who died could have sued if they had survived their injuries.
Note that a wrongful death claim is a civil rather than a criminal case. When you hold someone civilly liable in a wrongful death claim, the court might order them to pay financial compensation, but there are no criminal penalties like mandatory fines or jail time. It is possible to file a wrongful death claim regardless of whether the at-fault party is subject to criminal prosecution. The outcome of a criminal case does not affect the outcome of your civil claim and vice-versa.
How NC Law Differs in Wrongful Death Claims
While many states allow surviving family members to file wrongful death claims, North Carolina is not one of them. Instead, only the personal representative of the deceased's estate has the authority to file a wrongful death claim on behalf of surviving family members. In many cases, the personal representative is the executor of the deceased named in their will. But if the nominated executor cannot or will not act as a personal representative, or if there is no named executor, the court can appoint someone else, such as a surviving spouse, parent, or adult child. 
If you believe you have grounds for a wrongful death claim in North Carolina, remember that N.C.G.S. § 1-53 gives you just two years from the date of your loved one's death to do so. If this statutory two-year time limit passes and you try to file anyway, the court will likely dismiss your case, and you will lose your right to compensation for your family's loss. This deadline is why it's always a good idea to work with a knowledgeable attorney who can identify important deadlines and keep your legal case on track.
Why You Need an Experienced Wadesboro Wrongful Death Lawyer
Navigating a legal claim is complicated at the best of times, but it is especially so when you are still grieving the loss of someone close to you. An experienced wrongful death lawyer in Wadesboro can ease your burden by:
Explaining your legal rights and identifying all possible sources of compensation
Investigating the circumstances

that contributed to your loved one's death

Locating and preserving valuable evidence

to support your wrongful death case

Interviewing eyewitnesses and reliable experts

for compelling case testimony

Managing important case documents, deadlines, and details

on your behalf

Communicating with third parties

like insurers and other attorneys

Negotiating forcefully

to maximize the value of your wrongful death settlement

Taking your case to trial

if the liable parties won't agree to a fair settlement
Types of Wrongful Death Cases We Handle
A wrongful death can occur as the result of any preventable incident that would give rise to a personal injury case. The Wadesboro attorneys of Poisson, Poisson & Bower, PLLC, are prepared to handle a wide variety of wrongful death cases, including those stemming from:
Bicycle accidents
Pedestrian accidents
Medical malpractice
Birth injuries
Construction accidents
Dangerous products
Dangerous premises
Intentional acts of violence
What Do You Have to Prove in a Wrongful Death Case in Wadesboro?
To secure compensation in a Wadesboro wrongful death case, you must be able to prove the death resulted from someone else's negligent or reckless actions or inaction. You will need evidence to demonstrate what happened, who was at fault, and the financial losses you and your family suffered because of the death.
The following types of evidence can be helpful in a wrongful death case:
Your loved one's

death certificate

listing the time and cause of death

Your loved one's

medical records

, which could show evidence of medical malpractice or other injuries that contributed to the death

Police and autopsy reports

if the police or professional medical examiners investigated your loved one's death

Physical evidence

, photos, and witness statements from the incident that caused the death

Pay stubs and tax returns

, which can be useful in calculating the value of any financial losses you have incurred due to the death
What Kinds of Damages Are Available in Wadesboro Wrongful Death Claims?
A successful wrongful death claim in Wadesboro, NC, could provide you with compensation for the following losses:
Medical expenses

due to the injury or illness that ultimately caused your loved one's death

Funeral, burial, or crematory expenses

 

The value of any

income your loved one would have provided

had they survived
The subjective value of

the services, protection, care, companionship, guidance, comfort, and advice

your loved one would have provided if they had survived

The subjective value of the

pain and suffering

your loved one endured as a result of the injuries they suffered before their eventual death
Contact Our Wadesboro Wrongful Death Lawyers Today
If a family member has died because of someone else's careless, negligent, or wrongful behavior, you could be entitled to compensation. The law firm of Poisson, Poisson & Bower, PLLC, is prepared to help you demand it. Contact us today for a free initial consultation session with one of our Wadesboro wrongful death lawyers.