Uber Accident Lawyer in Wadesboro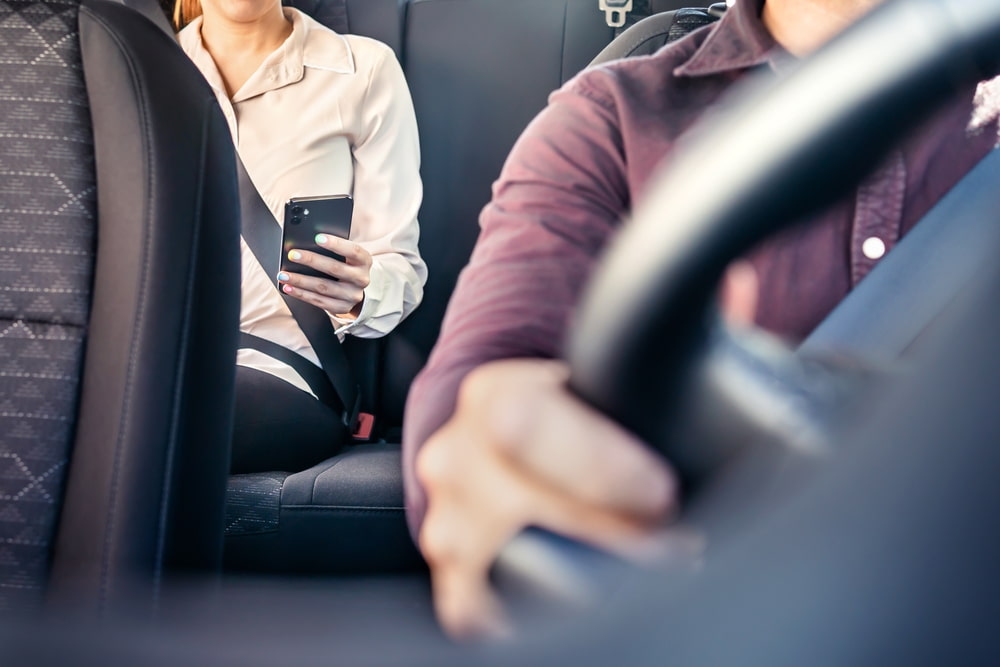 If you have suffered injuries in an Uber, Lyft, or other rideshare accident in Wadesboro, North Carolina, you know first-hand how painful and expensive the aftermath of the crash can be. Medical bills and lost wages due to your injuries can quickly lead to a financial crisis.
Dealing with insurance companies can feel like an uphill battle. But you don't have to fight this battle alone. The experienced Wadesboro rideshare accident attorneys at Poisson, Poisson & Bower, PLLC, want to help you seek maximum compensation for all your losses.
Contact us today for a free case review to learn more about your legal options.
Poisson, Poisson & Bower, PLLC: Your Uber Accident Lawyer in Wadesboro, North Carolina
Our established personal injury law firm has a lengthy history of focusing on personal injury cases and workers' compensation claims in North Carolina. Our team of skilled attorneys has cultivated a reputation as potent advocates for accident victims in Wadesboro, Wilmington, and surrounding areas. Our legacy of legal excellence spans over 40 years and three generations of attorneys, embodying a genuine commitment to compassionate client service.
We don't just represent you. We build a relationship with you. Understanding the impact of your injuries on your work, lifestyle, and future is central to our strategy. Regular conversations, consultations with experts, and a thorough understanding of your needs empower us to fight for the full compensation you require for your recovery.
There is no charge unless we win your case and secure money for you. Don't hesitate to seek legal advice from Poisson, Poisson & Bower, PLLC, after an Uber or Lyft accident in Wadesboro.
Unique Challenges for People Hurt in Rideshare Accidents
Rideshare accidents pose unique legal challenges. From determining which parties are liable to navigating insurance claims, the complexity of these cases is often greater than in other motor vehicle accidents. Our experienced Uber accident lawyers in Wadesboro can overcome these challenges while fighting to maximize your financial recovery.
Types and Causes of Uber, Lyft, and Other Rideshare Crashes
Rideshare crashes can occur for various reasons and happen in different ways. Some of the most common types of rideshare accidents include rear-end collisions, side-impact crashes, head-on collisions, and rollovers.
Rear-end collisions often occur when the rideshare driver is distracted, perhaps by the rideshare app or a GPS device.
Side-impact crashes or T-bone accidents may happen at intersections when drivers ignore traffic signals.
Head-on collisions, typically the most dangerous, often result from reckless driving or wrong-way entry onto a one-way road or freeway.
Rollovers can happen due to high-speed collisions, leaving vehicle occupants with severe injuries.
Driver negligence is a leading cause of Uber and Lyft accidents, including distracted driving, speeding, failure to yield, and driving under the influence. Factors such as vehicle malfunction, poor road conditions, or inclement weather can also contribute to rideshare crashes.
How Does an Insurance Claim Work After an Uber or Lyft Accident in Wadesboro?
Filing an insurance claim after an Uber or Lyft accident can be complex. How and with whom you file your claim depends on the specific circumstances surrounding the incident.
Both Uber and Lyft maintain substantial insurance policies covering the losses their drivers cause, but these policies come into effect only during certain situations:
When the Rideshare Driver Is Transporting a Passenger or En Route to Pick One Up
If the rideshare driver causes an accident while actively carrying a passenger or on the way to pick one up, the full coverage of Uber or Lyft's insurance policy typically comes into play. This policy includes liability coverage up to $1 million for bodily injury and property damage and up to $1 million for uninsured/underinsured motorist (UM/UIM) coverage.
When the Driver Is Waiting for a Ride Request with the App On
Should an accident occur while the app is on and the driver is waiting for a ride request, the driver primarily relies on their personal auto insurance. However, because they're considered "on the clock," Uber and Lyft offer limited liability coverage of up to $50,000 per person and $100,000 per accident for bodily injuries, as well as $25,000 for property damage.
When the Driver Is Off Duty Without the App
If the accident happens when the driver is off duty, their only coverage is their personal auto insurance. In North Carolina, the minimum insurance coverage requirement includes up to $30,000 per person and $60,000 per accident for bodily injuries, and up to $25,000 for property damage.
Pursuing Compensation for Uber and Other Rideshare Accident Victims
If you have suffered injuries in a rideshare accident, you may be eligible for various types of compensation. These may include money for your:
Medical expenses
Lost wages
Loss of earning capacity
Pain and suffering
Emotional distress
Property damage
We are ready to work diligently to obtain all the compensation you deserve from every available source.
How Our Wadesboro Uber and Lyft Accident Attorneys Can Help You
Our experienced attorneys can provide essential support in various ways, including:
Investigating the accident and identifying responsible parties – Our team will conduct a thorough investigation to determine the cause of the accident and identify all potentially liable parties.
Filing insurance claims or lawsuits – We will handle all aspects of your claim, from filing insurance claims to initiating a lawsuit if necessary.
Negotiating settlements or representing clients in court – Our attorneys are skilled negotiators who will pursue an appropriate settlement for you. If a fair settlement is not achievable, we are prepared to represent you in court.
Understanding the statute of limitations – In North Carolina, the statute of limitations for personal injury claims stipulates that you must file a lawsuit within three years from the accident date. We will make sure all claims and actions are initiated within this period.
Get Help from Our Wadesboro Rideshare Accident Lawyers Now
If you have suffered injuries in a rideshare accident in Wadesboro, North Carolina, the time to act is now. Do not wait to get the legal support you need.
Contact Poisson, Poisson & Bower, PLLC, today for a free case review. We are ready to discuss your case with you, outline your options, and handle the steps required to recover the money you need. Your path to justice begins here.