Wadesboro Nursing Home Abuse Attorney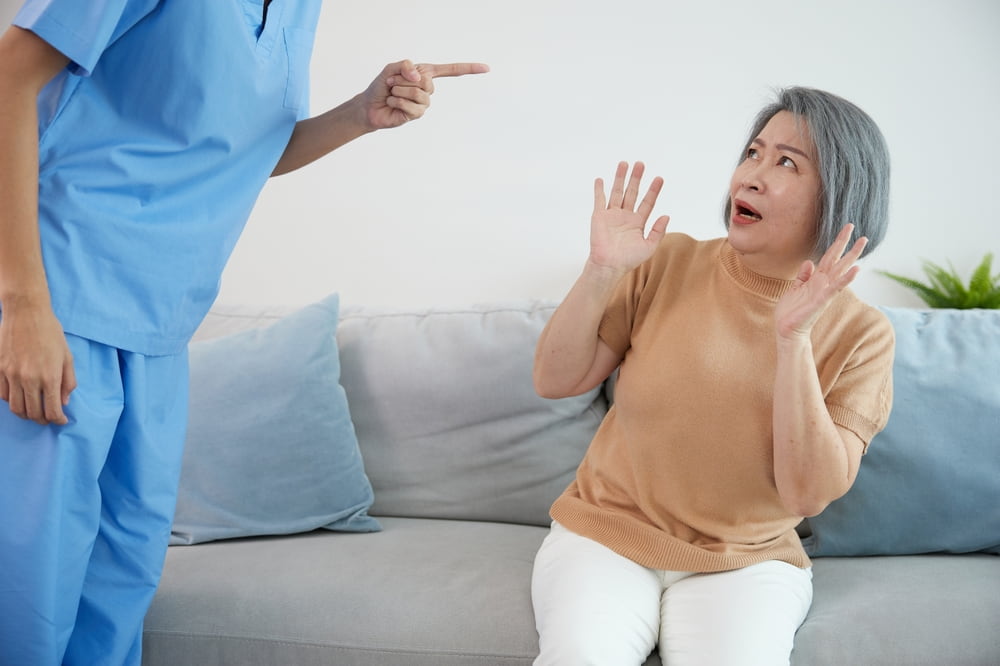 Many families make the difficult decision to move a parent, grandparent, or other loved one into a nursing home in Wadesboro or elsewhere in North Carolina. Although we trust they will receive appropriate medical care, compassionate support, and assistance, that is not always the case.
Rates of elder abuse in nursing homes are increasing, with two-thirds of staff members reporting they had committed abuse in the past year, according to the World Health Organization.
If your loved one suffered maltreatment in a long-term care facility, you need a Wadesboro nursing home abuse lawyer from the law firm of Poisson, Poisson & Bower, PLLC. A family-run firm for three generations, we understand and value the importance of family. We are here to help your family seek the compensation and justice you deserve.
Contact us today for a free and confidential consultation with our nursing home abuse and neglect lawyers in Wadesboro, NC.
What Is Nursing Home Abuse and Neglect?
Nursing home abuse and neglect occur when nursing home staff and caretakers harm nursing home residents – whether intentionally or unintentionally. Residents may be neglected due to understaffing and receive inadequate care resulting in medical emergencies.
Staff members may be improperly trained and fail to recognize the urgency of falls or strokes. Staff members may intentionally lash out at residents and verbally abuse them or even strike them. If one resident intentionally harms another while they are unsupervised, that could be considered neglect, too.
What Are the Most Common Types of Abuse in Wadesboro Nursing Homes?
The most common types of nursing home abuse are:
Physical abuse – This is bodily harm that results in pain or injury. Examples include slapping, kicking, pinching, and shaking.
Neglect – This involves general neglect of a victim's basic needs, such as food, water, comfort, and safety. Medical neglect is another form that happens when facilities fail to provide necessary medical care.
Emotional abuse – This involves physical and verbal actions that trigger psychological distress. Examples include humiliation, bullying, isolation, and intimidation.
Sexual abuse – This involves any kind of sexual contact without consent. Examples include unwanted exposure, suggestive communication, and direct sexual contact.
Financial exploitation – This is the illegal or unauthorized use of a victim's money or assets. Examples include stolen possessions, identity theft, and fraudulent withdrawals.
How Can You Recognize Nursing Home Abuse and Neglect?
While some signs of abuse are more obvious than others, some potential indicators of nursing home neglect and abuse include:
Unexplained injuries such as broken bones, burns, bruises, and cuts
Bedsores
Unusual and unexplained accidents
Malnutrition, dehydration, and poor hygiene
Depression, anxiety, and fearfulness
Refusal or inability to see visitors
Withdrawal, agitation, and post-traumatic stress symptoms
Unexplained pelvic injuries or urinary tract infections
Difficulty sitting or walking
Missing possessions or funds
Unexplained purchases
Fraudulent billing for nursing home care services
What Should You Do If You Suspect Abuse or Neglect at a Wadesboro Nursing Home?
Trust your instincts if you think your loved one could be suffering from nursing home abuse or neglect.
Follow these tips to protect them from further harm and preserve their legal rights:
Call 911. Assess whether your loved one is in immediate danger and take action by calling for emergency medical help if necessary.
Talk to your loved one. Voice your concerns directly to them and try to discern whether they are suffering from abuse.
Meet with administrators. Do not hesitate to raise your concerns with the nursing home administrators. Be sure to document any conversations.
Create a file. Request any available financial and medical records. Document any visible injuries to your loved one and take notes from your conversations with them. Itemize any billing discrepancies or missing personal items.
Contact a lawyer. The Wadesboro nursing home abuse lawyers at Poisson, Poisson & Bower, PLLC, have extensive experience assisting nursing home residents and their families with the legal process in the wake of abuse or neglect. With a legal advocate in your corner, you can be confident you can end the abuse and demand the maximum compensation your loved one deserves.
How Our Wadesboro Nursing Home Abuse Lawyers Can Help in Your Case
After discovering nursing home abuse or neglect, you may not know where to turn for help. Our experienced nursing home abuse lawyers can collect the necessary evidence to build a strong case for your loved one. We can report the abuse to the appropriate regulatory bodies and calculate the full extent of losses your loved one has suffered. If a fair settlement cannot be reached, we will not hesitate to take the case to trial to seek maximum recovery under the law.
Our attorneys can keep track of all filing deadlines to ensure your case is timely filed if it does not settle for fair and just compensation. Under North Carolina law, you have three years from the date of harm to file a personal injury lawsuit. Because there may be exceptions to this filing deadline, you should contact our nursing home abuse lawyers as soon as you discover signs of abuse.
How Much Is the Average Nursing Home Abuse and Neglect Settlement?
As with any lawsuit, the amount of a settlement or judgment depends on the extent of the injuries and financial losses. In a nursing home abuse case, your loved one may be entitled to compensation for:
Medical expenses related to the neglect or abuse
Pain and suffering
Loss of quality of life
Punitive damages
Other losses
How Much Does It Cost to Work with a Nursing Home Abuse Attorney in Wadesboro?
At Poisson, Poisson & Bower, PLLC, you do not pay any attorney's fees unless and until we recover money for you. We know the cost of working with a lawyer is intimidating, so we handle nursing home abuse cases on a contingency fee basis. That means you do not pay any money upfront. Instead, our fees will be an agreed-upon percentage of your compensation. If you do not receive a settlement or judgment in your favor, you do not owe any fees.
How Do I Contact a Wadesboro Nursing Home Abuse Lawyer?
If you think your loved one has suffered abuse or neglect at a nursing home or long-term healthcare facility, you need a lawyer for nursing home abuse. You need to contact an experienced nursing home abuse attorney at Poisson, Poisson & Bower, PLLC, to assist with all aspects of the case. We are ready to protect your loved one's legal rights and demand the compensation they deserve.
Contact us today for a free and confidential case review.